My gateway drug into the world of superheroes was Batman: The Animated Series, followed very quickly by Superman and Spiderman's 90s animated runs (and then from there it exploded, spiraling throughout Ninja Turtles, The Zeta Project, Sonic, and the like). I never had an issue with Batman ever. He was amazing. As a kid, it was particularly breathtaking to witness a child take an emotional trauma and turn it into something else.
Into something good.
Moreover, the idea that he wasn't this spotless hero figure also appealed to me as someone who battled heavily with the self terror of perfectionism.
The concept of being flawed, even sometimes flat out wrong, but still heroic riveted me. And then with the gadgets, and detective skills, and sheer butt kicking ability at his masterful command???? C'mon son. From there it wasn't even a question. Batman was my favorite superhero ever.
Until the year 2000.
I was ten years old.
This happened.
From the sizzling, catchy lyrics to the pulsing vibe pouring out of my TV screen, I heard the straining notes of a song I didn't even know I'd waited my whole life to hear. Mind you, I was only ten, and although my parents had lived through the heyday of Milestone's epic rise and indelible breakthrough mark on superhero mythology and the comicbook industry, neither of them had ever introduced me to it. They weren't geeks. Probably didn't even really know about it.
So, all that to say, I didn't even know what a Static Shock was. And I didn't care. He was the answer to the question everyone is born with, but that I- as a black male- was systematically desensitized to even being aware of to seek out the answer to.
Am I good enough to be a hero?
I was ten. Middle class (kinda). Homeschooled. Obsessed with Star Wars.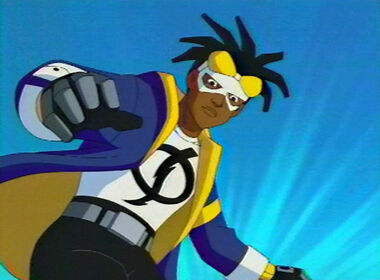 Only Geek in my family. I didn't have language for what this was. Didn't even know that "this" was a thing, or that it wasn't specific to just me.
All I knew was that I loved this cartoon more than any I had ever watched before.
As crazy as it sounds… I'd never seen a show that reflected me as a community, rather than just a singular entity. Virgil was me. I knew his dad. His sister was a cousin of mine. The people he hung out with were my friends. Heck, even Richie! I had a white friend that was just like him! The diversity of the show wasn't it's blackness; it was the diasporic representation of the different shades of black culture! I watched Static Shock and, for the first time, I felt like I belonged among other black people. It didn't matter what movies I had or hadn't seen, what music I had or hadn't listened to, what comics I had or hadn't read.
There was room for me here.
And I'll never forget the thrill that ran through me when the very first crossover between Static and Batman happened. I still get chills even now, just writing about it. Like, what??? Ah snap!!! Static is big leagues!!! He saved BATMAN!! And then shocked the Joker! Ahhhhhhhh. And then that multi-episode adventure where the entire Justice League was under Brainiac's control, but Static was the only one impervious and so he had to outwit and overpower the whole league?? AND, not for nothin, the only person he couldn't quite beat was Green Lantern John Stewart!?
Ah man. All the most important heroes in that arc were like me!! It was incredible!! And then the time travel episode were young Static has to team up with Batman Beyond to rescue future Static? C'MON SON!! Not only was it titillating to find out that Static was carrying the hero torch in the eve of the Justice League's golden era, but he was also regaled as one of the most powerful and heroic supers of his time.
There's no substitute for that. There's no substitute for any of that, no way to mitigate it, half produce it, or try and render an appeasing facsimile.
It has to be real.
Organic.
Natural.
There's a speaker and author who I adore by the name of Rob Bell, and he has a rather nifty quote that I quite enjoy.
Once you've seen, you can't unsee. Once you've tasted, you can't untaste.
Suddenly everything was different for me. I didn't love my superheroes or mythologies any less…
But I started to see things.
Like the fact that there's really only one black guy per Star Wars trilogy.
Like the fact that Batman has zero black partners, (Luke Fox never got true shine).
Like the fact that, regardless of which Marvel superhero team or solo act, New York is apparently only inhabited by white people (until a dramatic, plot pushing moment is required of course).
Like the fact that creating new white heroes is easy, but black heroes often fall prey to being less glorious remixes or offbrands of mainline heroes.
I started to see these things and many others besides.
Started to value my treasured time with Static even more.
Started creating my own original stories, starring people of color (men and women).

I began to tap into the conversation and realize how explicitly important it was to be able to casually see, not just a character, but a world where you have prominence. Where you matter. For people of color specifically. Especially here in America where so much blatant effort has been spent achieving the direct opposite of that in any and every way (Willie Lynch letter anyone).
The two biggest companies I know focused solely on this goal, but lacking the financial abundance required to crash the big screen.
Which brings us to the here and now.
Black Panther.
But it's not just him right?
It's him, and his genius warrior sister, and his Queen mother, and his King father, and his matchlessly striking Dora Milaje, and the entirety of melanated excellence that is Wakanda!
Some ten year old is going to see this film and gain a whole new life.
Some old timer is going to see this and get their life renewed.
And everyone in between is going to be set on fire in the best of ways.
Because, at long last, we have something that belongs to us.
Something that answers the question, that sings the song.
Something that is not a placating knockoff, but is real and true and organic and natural.
Black Panther is important for the culture, and for America, because black culture is America.
This is merely the first of several crowns long overdue.
Thank you Disney, thank you Marvel, thank you Stan Lee, thank you Jack Kirby, thank you Ryan Coogler, thank you Chadwick Boseman, thank you Leticia Wright, thank you Lupita Nyongo, thank you Angela Bassett, thank you John Kani- thank you to all the rest of you wonderful people a part of this iconic moment- for doing this. For bringing this to life.
Wakanda forever.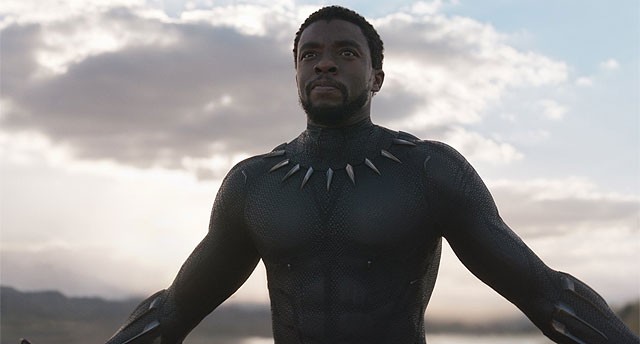 Long live the king.
###